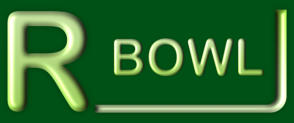 For more than 30 years I play bowling and I am working now more than ever with this sport.
As Chairman of the Technical Commission in ÖSKB (Austrian skittle and bowling Association), I also have the know-how
relating to lane facilities and their care and maintenance.
Likewise, I try as a coach of our club members to spread this sport in Austria.
This hobby encouraged me to the idea to develop products for bowling centers, shops and players!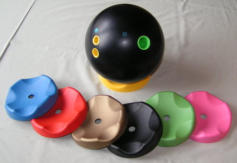 BALL HOLDER for a safe storage of your
bowling ball
Comes in handy when you clean your
bowling ball, when you renew your tapes
or just to keep your bowling ball safe during
a competition.
Due to a modified compound of different
plastics used to make the ball holder and
due to its optimized surface, we will
guarantee, that your bowling ball will remain
unharmed!
INSERTION TOOL for interchangeable
thumb inserts
The perfect tool for changing thumb inserts.
Even if your interchangeable thumb insert is
stuck - you will be able to remove it within
seconds.
Made of soft yet strong material so that
neither the tapes nor the interchangeable
thumb insert will be damaged.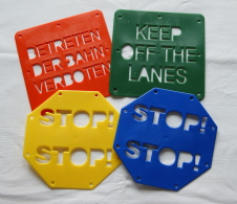 LANE SHIELDS
Betreten der Bahn verboten
Keep Off The Lanes
Stop!
Created of soft PE, these signs fit on any
surface.
Size 150 x 150 mm / 5,9 x 5,9 inch
Available in colors yellow, orange, green
and blue (Stop also in red!)


KEYCHAINS
Danke!
Strike and Spare
The Danke-Keychains always goes down
well at fundraisers to! Size 80 x 40 mm /
3,1 x 1,5 inch oval
The key chain with the words Strike and
Spare always resonates!
Size 65 x 20 mm / 2,5 x 0,8 inch

REPLACEMENT PIN
Who does not know?
The Pin felt victim to the layout or because
of a repair.
Here ist the solving of your problem!

drill a hole - Ø 1/2",
deep 1 1/4"



You are interested on these products? Please contact:
via Email office@rohrmoser-wien.at or dial +43 1 894 60 18